Benefits of Ayurvedic Treatments
An Ayurvedically prepared, herbal-oil application (abhyanga):-
Nourishes the skin
Aids in removing impurities
Stimulates both arterial and lymphatic circulation
Relaxes the mind and body
Promotes overall healing.
This treatment enhances the ability of nutrients to reach starved cells and also removes stagnant waste. The desired result is a heightened state of awareness that will direct the internal healing system of the body.
Ayurveda tailors each and every treatment to suit you
Ayurvedic massage is unique and has a point of difference from any other style of massage. Have you ever wondered whether you've been given the right type of oil to suit your body type? Ayurveda tailors each and every treatment to suit you, your treatment is enhanced by using easy to follow techniques according to the ancient principles and philosophy of Ayurveda.
Ayurvedic Facials

Mukhaabhyanga or facial massage helps preserve your youthful appearance and vitality.Our facials are tailored to your Ayurvedic skin type.
Facials and price list
Read more about our ayurvedic facials and price list.
Body massage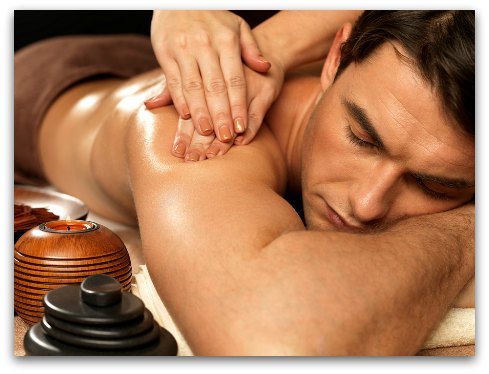 An ayurvedic body massage:-
Relaxes the mind and body
Nourishes the skin with warmed herbal-oil
Stimulates both arterial and lymphatic circulation
Loosens stagnant waste
Heightens your state of awareness
We offer five different body massages. Book a massage.
Foot massage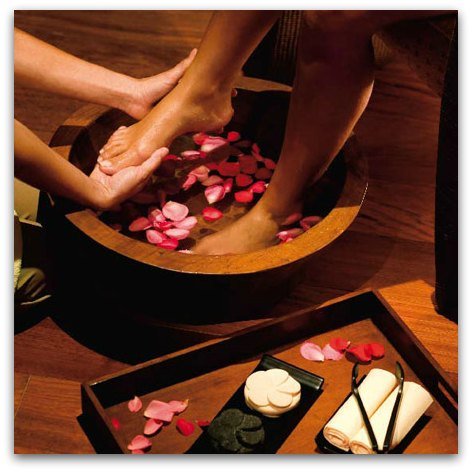 Foot massage is highly praised in Ayurveda. It helps with pain in the joints, accumulated water in the legs, poor circulation and energy flow.
Because of the extreme effectiveness of this treatment it is recommended for athletes or anyone standing on their feet all day.
Hand treatment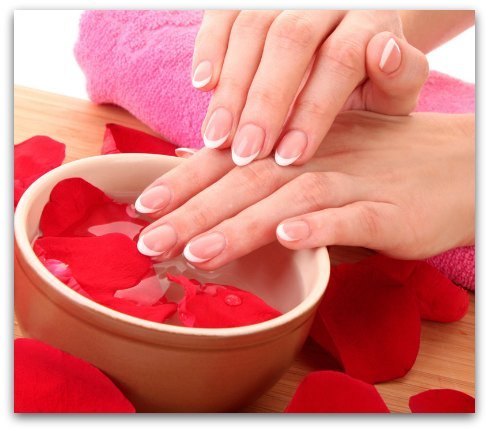 This beautiful makeover for the hands includes exfoliation, massage, nail care and complementary polish.
Specialty Ayurvedic Treatments
We offer a number of specialty ayurvedic treatments:-
Shirodhara (Warm oil streamed over the forehead)
Lower back treatment, kati basti
Steam treatment with herb bundle, pinda sweda
Therapeutic sweating with medicated rice bundle, navarakizhi
Dry herbal powder massage to improve the flow of lymph, Udwarthana
Cocoon body envelopment
Oil or herbal enema, sheha/kshaya basti
We offer a number of ayurvedic body treatments with massage, body scrubs and more.
Traditional Ayurveda oil massage, Abhyanga
Duration: 55 min
Fee: $120
Full body massage with specific oils carefully selected for your Ayurvedic bodytype. It improves physical consistency, helps to liquefy toxins whilst normalising the blood pressure and eliminating impurities. This massage is extremely relaxing by being very thorough in releasing stress related tension in the muscles of the body.
Deep Body massage (Thai Yoga therapy), Chaviti
Duration: 55 min
Fee: $150
Traditional Thai yoga massage stretching uses no oil or lotions. The recepient remains clothed during their treatment. There is constatnt body contact between the giver and receiver, but rather than rubbing on the muscles, the body is compressed, pulled, stretched, rocked, kneaded with the feet, hands, elbows, and the therapist may even walk on your back. Thai yoga massage stems from an ancient healing system combining Indian Ayurvedic principles of marma, assisted yoga postures, and acupressure. The founding father of this massage was an Ayurvedic doctor named Jivaka Kumar Bhacca, who was is still revered as the "father of medicine". Born in India during the time of the Buddha, he is noted in ancient documents for his extraordinary skills, his knowledge of herbal medicine and for having treated important people of his day, and as legend has it, including the Buddha himself. Take care of the body. it is the only place you have to live.
Marma Point massage
Duration: 55 min
Fee: $120
Marma massage is a traditional Ayurvedic massage for stimulating vital points. This is a traditional ayurvedic treatment using ayurvedic oils, applying appropriate pressure to specific vital points/parts of the body. Marma abhyanga not only relieves back pain, stiffness and sports injuries but also stimulates various bodily organs and systems.
Indian Head Massage, shiro abhyanga
Duration: 30 min
]Fee: $90
A lavish hydrating treatment, using herbalised oil to de-stress, relax, calm the nerves and deeply nourish and strengthen the hair from the roots to tips.
Neck and Shoulder massage
Duration: 30 min
Fee: $90
Relieves stress-related tension in the neck and shoulder area. This massage is done in the seated position starting from behind the shoulder blades, up the trapezius muscle to the base of the neck, behind the scalp, ears and the entire head. Includes the arms and hands. Extremely relaxing and a must have treatment for anyone experiencing aches and pain in the upper back, shoulder and neck region.
Purpose of body massage
Relaxes the mind and body
Warmed herbal-oil nourishes the skin
Stimulates both arterial and lymphatic circulation
Loosens stagnant waste
Heightens state of awareness
To enhance any treatment therapy or address any skin concern see our Ayurvedic practitioner.
Train to be an Ayurvedic massage therapist. Enquire today about our Courses.